5 Minutes With… Tamsin Harley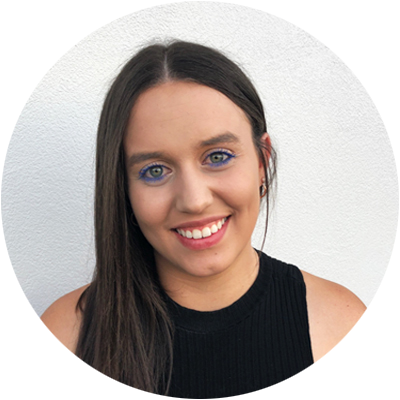 Introducing Tamsin
THE DESIGN BEHIND BLENDED DESIGN
A self-diagnosed Lollie addict, all-round-excellent designer of all things and the beauty behind Blended is ready to help your business get noticed.
My name is Tamsin (AKA Tam) and I indulge in way too much Netflix Binging and Lolly Eating. On a typical Saturday morning you'll find me at yoga and eating a yummy breakfast. My drink of choice is a cold glass of Rose. I am inspired by travelling, bright colours and architecture. I would describe my design style as rustic/industrial with a little hipster on the side. I like working with bold brands who aren't afraid of change and I enjoy designing, new ideas and throwing curve balls at Scott.
1. FAVOURITE FOOD?
Spagetti & Pizza… ITALIAN!
2. FAVOURITE TRAVEL DESTINATION?
America… NEW YORK
3. FAVOURITE COLOUR?
Emerald Green… AND Pastel Pink/Rose Gold! I love Colour…
4. CATS OR DOGS?
DOGS! DOGS! DOGS! Give me a playful pup any day
5. THREE THINGS YOU CAN'T LIVE WITHOUT?
Sparkling Water, Music and Good Food
6. FIVE SONGS ON YOUR PLAYLIST?
All this time – Drax Project
We could be beautiful – Wrabel
Ocean – Martin Garrix & Khalid
Vibes – Six60
Happier – Marshmello & Bastille
7. ONE THING YOU WANT TO LEARN BEFORE YOU DIE?
Yoga and Dancing!
8. LAST MOVIE YOU REALLY ENJOYED WATCHING?
Bohemian Rhapsody!
9. NEXT COUNTRY I WANT TO VISIT?
France & Italy
10. WHAT INSPIRES YOU?
Happy and Kind People with amazing ideas