BRANDING + DESIGN + WEBSITES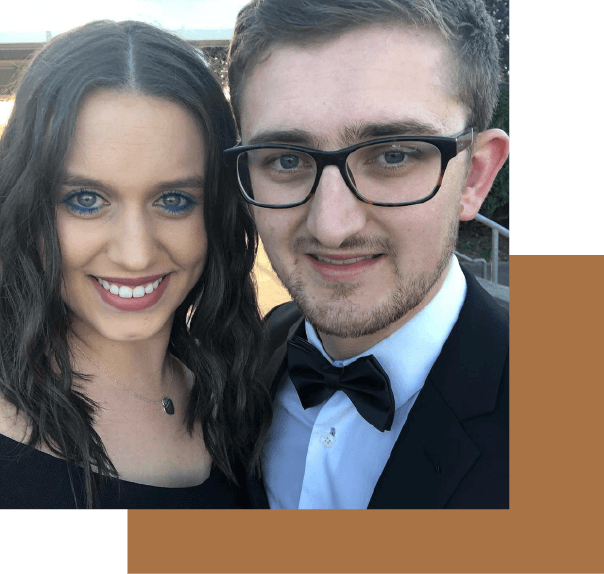 We're a small, humble web & graphic design team operating out of Auckland with big ideas and savvy technical skills specialising in WordPress website, branding and graphics for dynamic businesses.
We're a diverse duo of food loving fanatics with a mixture of crafty and techy culture and an appreciation of awesome music.
We make original design for a wide variety of businesses throughout the week with a few wines or Burger Fuel trips thrown in the mix.
Proud of our different culture-focused work ethic, we focus on doing business with compelling and passionate customers who inspire us with new and complex challenges.
Our duo are not alone in this and have a few experienced partners across the industry.
The fact of the matter is, we are made up of a unique blend of individuals that enhance, evolve and transcend brands, and we're damn good at it.
WEB DESIGN
We deliver unique, attractive and user-friendly websites to deliver your message with impact. All websites we create are utilising WordPress responsive web design. We offer workshops for clients wanting to manager their own website from WordPress for the future, and we work with companies medium to small and provide a tailored package to suit your needs.
BRANDING
Whether you require brochures, flyers, advertising, signage, posters, stationery or anything in between, we provide creative solutions to communicate your message clearly, in line with your brand identity, time frame and budget. We also offer a take care of printing so you can focus your time more on your business.
GRAPHIC DESIGN
Your logo is key to portray the feel and look of your brand. Whether you are in need of a brand new logo or to refresh an existing one, we research, plan, listen and illustrate your ideas to present you with a logo and brand that will help tell your story. On top of that we can put together a complete style guide to help understand your brand.

"Thank you so much for your professional support, branding design and website development of my site www.rosewarneceremonies.co.nz. You both have been an absolute pleasure to work with and very responsive to all my ideas and various webpage change requests, throughout the website development process. I have also valued and been guided by your professional feedback, if you felt the changes I wanted to make, weren't always the best way forward for the overall look and feel of my website. I would have no problem at all recommending you to other start-up businesses going forward and will continue to work with you both with any future branding development and website maintenance."
"I have had the pleasure of working with Scott and Tamsin from Blended Design. I have found them to be reliable, conscientious and have a good attention to detail. They always communicate well and meet project deadlines that I set for them. I have no hesitation and recommending Blended Design to anyone looking for a reliable web design company."
TELL US MORE ABOUT YOUR PROJECT
Lets Work Together
We thrive on your great business ideas. Chat with us to see how we can make your brand something special.